On November 20-21st, Russian-language Facebook accounts (1,2,3,4,5) published an image of the Argentinian football player, Lionel Messi, holding a piece of paper with the following inscription: "ZELENSKi idi NAHYi". According to the attached description, at the opening of the World Cup, Messi voiced his opinion on Ukrainian refugees: "I'm tired of watching this meaningless war! Zelenskyy, take your people and kick them out of Europe, we know the truth!"
The photo of Lionel Messi is altered by software. In the original photo, which was taken in 2014, Messi was holding a piece of paper with the words "Fuerza Luca" as he cheered up a 9-year-old fan who was suffering from cancer.
The photo of Lionel Messi holding a white sheet dates back to 2014. The Argentinian football player posted the photo on his personal Instagram page.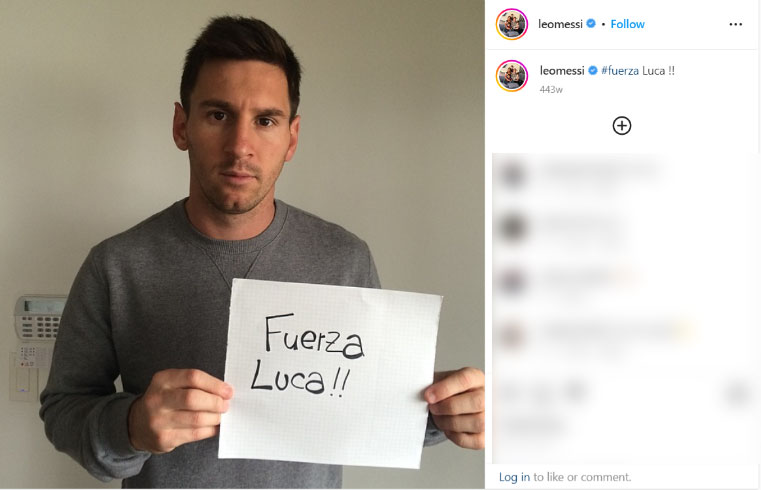 The inscription on the paper was part of the "Fuerza Luca" (Be strong Luca) campaign aimed at helping 9-year-old Luca, who was suffering from cancer. According to a Twitter account of the same name, Luca was a big fan of the Argentinian football club Boca Juniors and Messi. Dozens of other users' photos with the same caption can be found on the account.
As for the message, through which, according to the published posts, Messi urges Volodymyr Zelenskyy to kick Ukrainian refugees out of Europe, a statement with similar content cannot be found in open sources.
An altered photo of the Argentinian football player was verified by "Myth Detector" in the past as well. For more, see:
---
The article has been written in the framework of Facebook's fact-checking program. You can read more about the restrictions that Facebook may impose based on this article via this link. You can find information about appealing or editing our assessment via this link.
Read detailed instructions for editing the article.
Read detailed appeal instructions.