On March 25, 2023, Russian media and Russian– and Georgian-language Facebook users (1, 2, 3) published photos of German Foreign Minister Annalena Baerbock and a young naked woman who looks like her. The users claim that Baerbock is the person depicted in the photos and that she was engaged in prostitution in the past.
"I was young, and I needed money"- the posts attribute these words to Baerbock.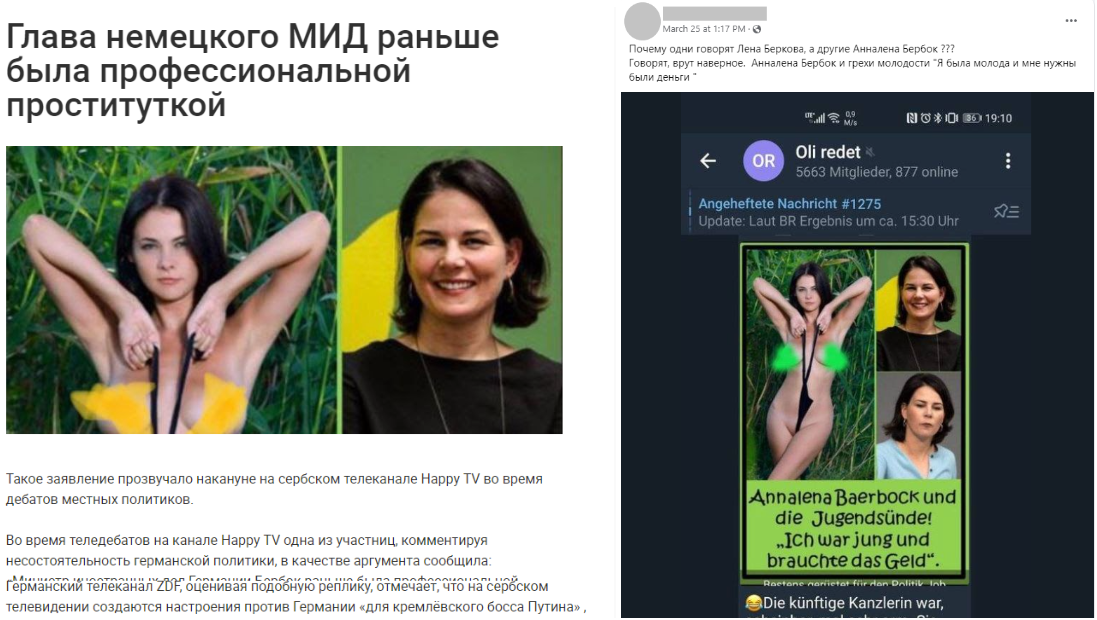 The naked woman depicted in the circulated photo is not Annalena Baerbock, but a Russian porn model – Martina Mink. These and other photos of her can be found on various pornographic websites.
The mentioned photo has been attributed to Annalena Baerbock since 2021. The gender-based discrimination campaign against her started during the pre-election period in Germany, when she was a candidate for the chancellorship of Germany on behalf of the "Greens" party. This photo was also distributed in order to discredit her. In fact, the photo shows a Russian porn model – Martina Mink. The mentioned information was then verified by the German media – RTL NEWS.
This and other photos of porn models can be found on the Internet with reverse image search.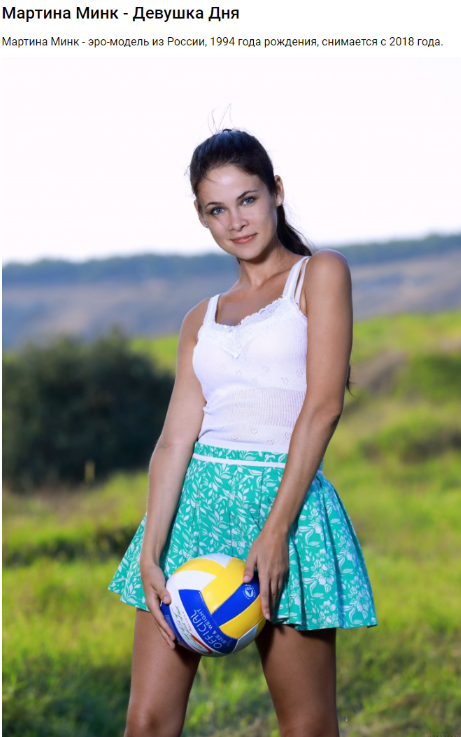 Annalena Baerbock paid an official visit to Tbilisi on March 23, 2023. She issued a statement a few hours before her arrival, in which it was mentioned that there are attempts to divert Georgia from the pro-European course. Within the framework of the visit, she met with members of the government, representatives of the opposition, non-governmental organizations and students. She also arrived at the occupation line. After the meeting with Minister Ilia Darchiashvili, a joint press conference was held at the Ministry of Foreign Affairs. Baerbock noted that she came to Georgia with a specific message – "We want to see Georgia in the European Union". According to her, the government and civil society should walk the path to the European Union together.
About the Sources
Facebook account "Nona Sharabidze" regularly spreads anti-Western disinformation and pro-Kremlin narratives. The false information spread by the user was debunked a number of times by "Myth Detector".
Facebook user "Maia Chelidze" is also a repeated spreader of disinformation. The content of the user's posts is mostly anti-Western.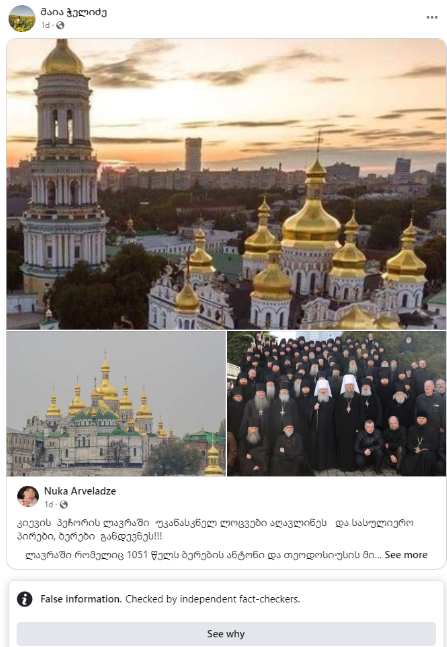 ---
The article has been written in the framework of Facebook's fact-checking program. You can read more about the restrictions that Facebook may impose based on this article via this link. You can find information about appealing or editing our assessment via this link.
Read detailed instructions for editing the article.
Read detailed appeal instructions