On November 29th, 2022, Georgian language Facebook users published a photo of the cover of Time magazine, showing Russian President Vladimir Putin, dressed in a kimono, throwing US President Joe Biden to the ground. The photo features the caption: "The situation is paused." In the past months, the same photo was distributed among Russian-speaking Facebook users as well (1,2,3).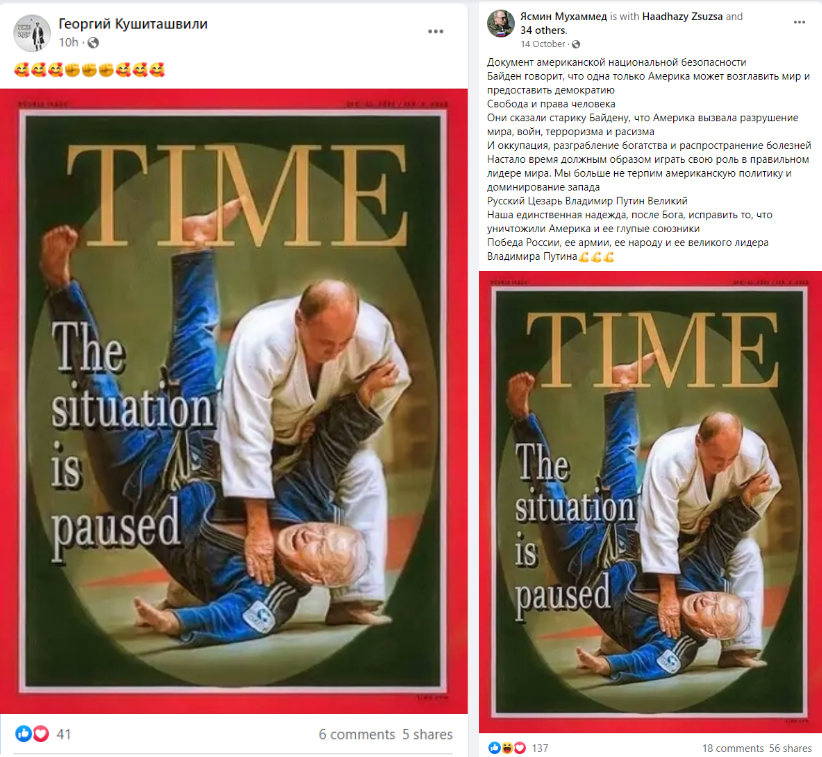 The disseminated cover of Time magazine is altered. Instead of Putin and Biden, the issue of TIME released in the last week of December 2021 features Elon Musk. The original version of the photo of the Russian president has been circulating since 2012, and it depicts Vladimir Putin practising judo.
The upper right corner of the disseminated picture features the date 31 December, 2021 – 3 January, 2022.
The closest to these dates is the issue released on December 27th, which, instead of Biden and Putin, features the founder of the company SpaceX, Elon Musk.
The next issue was released on January 17th, 2022. The presidents of Russia and the US were not featured on its cover either.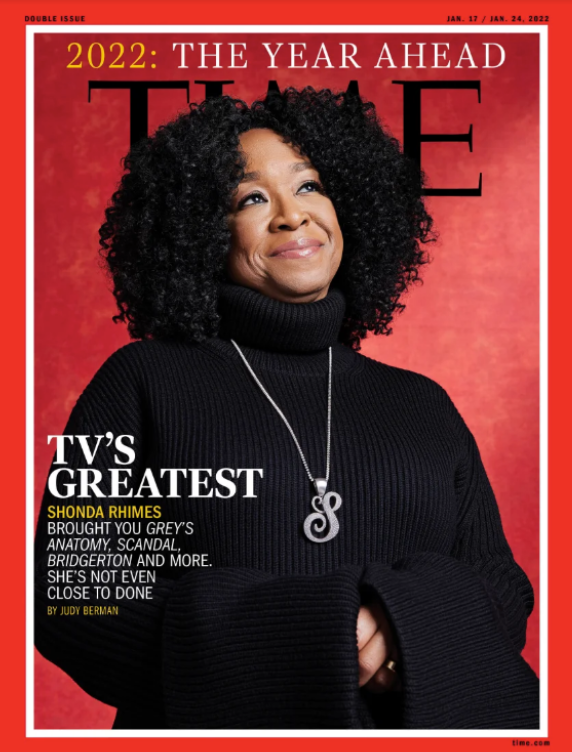 Notably, the last issue of TIME magazine usually features the "Person of the Year." In 2021, this title was given to Elon Musk; in 2020 – Joe Biden and Kamala Harris and in 2019 – Greta Thunberg. In all three cases, their photos were on the covers of the magazine.
Joe Biden and Vladimir Putin are not found on any other TIME magazine cover. The original version of the photo has been circulating on the Internet since 2012; it does not show Biden, but an unknown athlete. According to RIA Novosti, it is from the archive of the President's Press Service and was taken on October 11th, 2012.
The distributed photo was also verified by Delphi, concluding that the photo is fabricated and was never used as the cover of Time.
Fabricated covers of various magazines have been circulating on social media in the past months. For more information, see the articles prepared by "Myth Detector:"
---
The article has been written in the framework of Facebook's fact-checking program. You can read more about the restrictions that Facebook may impose based on this article via this link. You can find information about appealing or editing our assessment via this link.
Read detailed instructions for editing the article.
Read detailed appeal instructions