Scott Ritter is among the foreign experts the Kremlin's propaganda has been actively relying on since the beginning of Russia's intervention in Ukraine. Ritter often appears on Russian government channels (Channel 1) and various Facebook pages, his comments being shared by Russian embassies in multiple countries.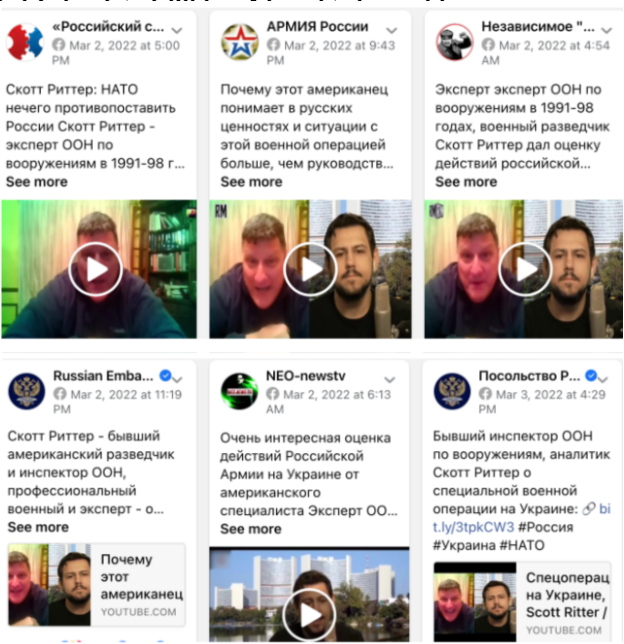 Scott Ritter was the United Nations Weapons Inspector from 1991 to 1998. After resigning, he became an active critic of the US government.
Ritter has been involved in an online sex scandal involving minors. For the first time, in 2001, he spent six months in prison. In 2009, Ritter was arrested again on similar charges, and in 2011, was sentenced to 6 years in prison. He was sentenced to 1.5 to 5.5 years in prison. He was released on bail in 2014.