On October 1st, after the former president of Georgia, Mikheil Saakashvili, announced his return to Georgia via his personal Facebook page, another Facebook user, Davit Makishvili, uploaded a picture with the following caption: "Georgian-Turkish Border." The picture depicts both Makishvili and Saakashvili together. The photo has also been shared by the Facebook page "Jurisprudence."

The picture of Mikheil Saakashvili has been disseminated with a false description. Instead of the Turkish-Georgian border, in fact, the picture was taken in 2017 at the Hoverla Mountain in Ukraine.
On July 16th, 2017, Mikheil Saakashvili visited the Hoverla mountain in Ukraine. The ex-president has devoted Facebook and Instagram posts to this event and even attached pictures taken at the mountain.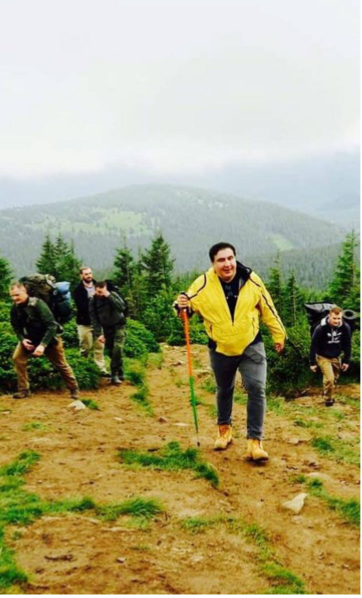 According to the photos published on July 16th and 17th, 2017, Davit Makishvili was on Horvela Mountain with Mikheil Saakashvili.

During this visit, Russian media outlets have used Saakashvili's attire to ridicule Georgia's former president and governor of Odessa, comparing him to cartoon characters.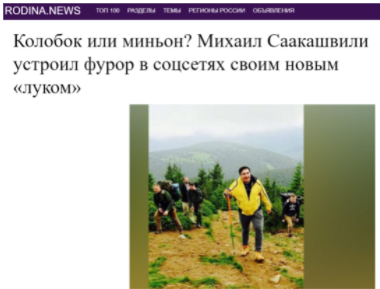 ---
The article has been written in the framework of Facebook's fact-checking program. You can read more about the restrictions that Facebook may impose based on this article via this link. You can find information about appealing or editing our assessment via this link.
Read detailed instructions for editing the article.
Read detailed appeal instructions.