On August 15, the false information was spread via social network as if Alabama senator had confused country of Georgia's Olympic team with the team of the state of Georgia and wrote an open letter to the president of the International Olympic Committee.
The article was published by the English-speaking satirical-comic portal US daily mail. According to the article, Alabama State Senator Fred Q. Calhoun watched the Rio Olympic Games with his family when he saw that "State of Georgia" participated in the Olympic Games as an independent entity. The web-portal cited the quote of senator stating that as Alabama has remarkable sportsmen they should be allowed to participate in future Olympic Games independently. The article also says that International Olympic Committee published a letter on its Facebook page, where the idea of the senator was responded with senator's idea has reaction from various supporters. In Georgian media, the material was published by Pirveli Radio and Fortuna.
Real facts
In fact, Usdailymail.com is a satirical – comic portal. On its web-page we read: US Daily Mail – news that hasn't happened yet.
The website has several news and Facebook page with 33 likes. Neither the material nor the website notes that US Daily Mail prepares satirical-comic material. The category "About Us" is empty.
Senator of the State of Alabama named Fred Q. Calhoun does not exist.
There is no letter by Senator on the Facebook page of International Olympic Committee
The image of the Georgian Olympic Team that accompanied the news story was taken during the 2010 Winter Olympic Games in Canada.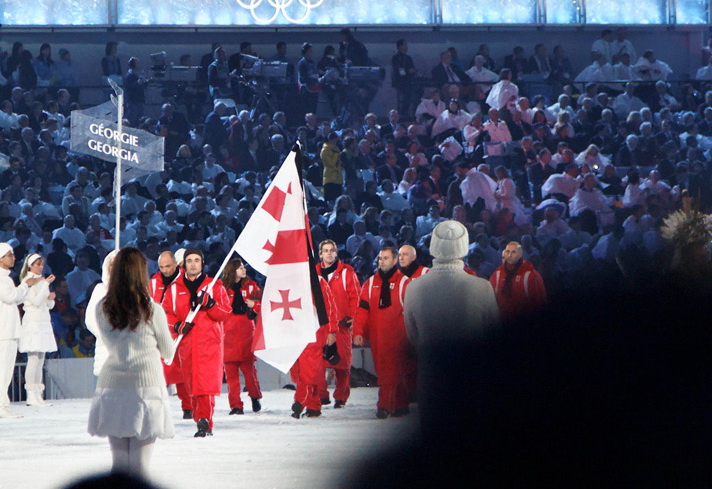 On August 16, Embassy of the United States of America to Georgia commented the false information: "While many Americans confuse the country of Georgia with the State of Georgia, Senator of Alabama did not"
2008: – The Princeton Tiger: Alabamans terrified by Russian invasion of Georgia.
Satirical article about the likeness of the titles of the Country of Georgia and the State of Georgia was published in September 18, 2008 by the Princeton Tiger.
According to the article, Residents of Alabama expressed shock and disbelief when they learned of Russia's invasion of Georgia. As the State of Alabama is located next to the State of Georgia, Alabama has went into a state of emergency.
In search of solution, one of the options considered hiring the hero of the TV series 24 hours – Jack Bauer. He will destroy the whole State so that there's nothing left to invade when Russia gets there.