Following the full-scale invasion of Ukraine by the Russian military, the pro-Kremlin media outlet "Alt-Info" launched an emergency broadcast with footage of hostilities and explosions in the background. An English conversation is heard in one of the videos: "I think a gas station has exploded." These shots were repeated several times during the broadcast.
Instead of Russian military aggression of Ukraine, the footage aired by Alt-Info, in fact, shows the explosion in a chemical warehouse in China in August 2015.
 In reality, these shots were not taken in Ukraine. The shots depict the explosion of a warehouse in the Chinese city of Tianjin in 2015, where toxic chemicals and gas were stored. The blast killed 55 people. The voice of a woman and a man can be heard in the video. The sound of the video, in which the man says that a gas station allegedly exploded, can also be heard on Alt-Info's broadcast.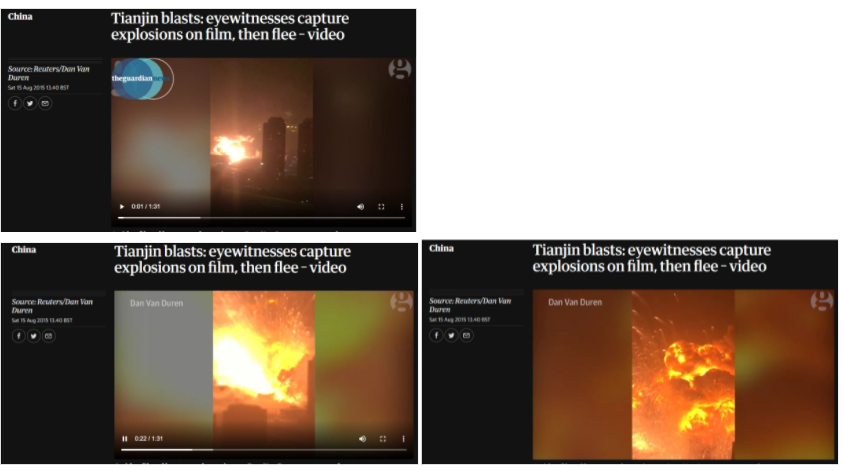 ---
The article has been written in the framework of Facebook's fact-checking program. You can read more about the restrictions that Facebook may impose based on this article via this link. You can find information about appealing or editing our assessment via this link.
Read detailed instructions for editing the article.
Read detailed appeal instructions.