On June 3, 2023, an anonymous Facebook account published a screenshot of a Telegram message, which contains two photos and text in Russian. One photo features a naked woman lying on the beach; the other one depicts Olena Zelenska, the first lady of Ukraine. According to the Russian-language description, the first photo was taken on April 25, 2023, at a nudist beach in Israel, and shows Zelenska relaxing while her husband is "begging for weapons in Europe."
The claim that Olena Zelenska is relaxing on a nudist beach in Israel amid the war is false. Instead of Zelenska, the circulated photo depicts the Russian TV anchor Elena Lenina.
The mentioned photo with a similar description appeared as on social media as early as October 2022 and was verified by the fact-checking organization AFP. In this case too, the description of the photo stated that Zelenska was vacationing in Israel.
In fact, the photo shows not Olena Zelenska, but Russian TV anchor Elena Lenina. The mentioned photo, along with other photos taken at the same location, can be found on a number of Russian-language websites (1,2,3).
By the end of April 2023, Olena Zelenska was, in fact, in Ukraine. Information about her visit to Israel during this period cannot be found in open sources. On April 26, Zelenska, together with King Charles III and Queen Consort Camilla, participated in the friendship ceremony of the British and Ukrainian libraries. Zelenska joined the event from Kyiv (1,2).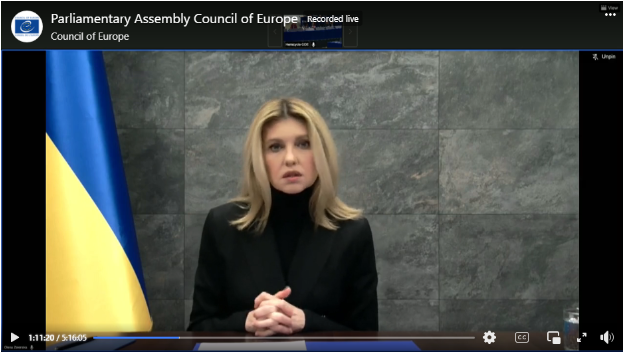 This is not the first case of using visual manipulation to discredit the first lady of Ukraine. Read more about the trend in "Myth Detector" materials:
About the Source
The Facebook account "მე ამბოხე" [Rebel] publishes posts of anti-opposition and anti-Western content, including false information, on a regular basis.
---
The article has been written in the framework of Facebook's fact-checking program. You can read more about the restrictions that Facebook may impose based on this article via this link. You can find information about appealing or editing our assessment via this link.
Read detailed instructions for editing the article.
Read detailed appeal instructions.