On June 18, Facebook page "სტალინი" (Stalin) published a photo collage with a caption "She resembles [Angela Merkel] and is it really her?" The Facebook page supposes that a young girl posing with Adolf Hitler may be German Chancellor Angela Merkel.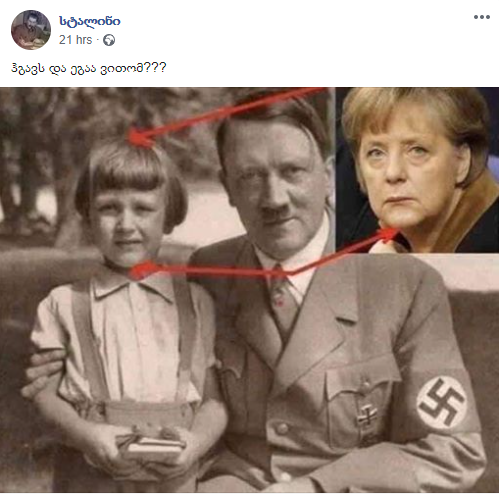 Stalin's post is a photo manipulation. The girl depicted on the photo is not Angela Merkel. It is a conspiracy theory circulating for years and claiming that Merkel and Hitler allegedly knew each other. 
In fact, the spread information is groundless, because Angela Merkel was born in 1954, nine years after Hitler died (1945). Moreover, the photo purportedly showing the two together appears to come from a photo book published in 1937 (p. 27).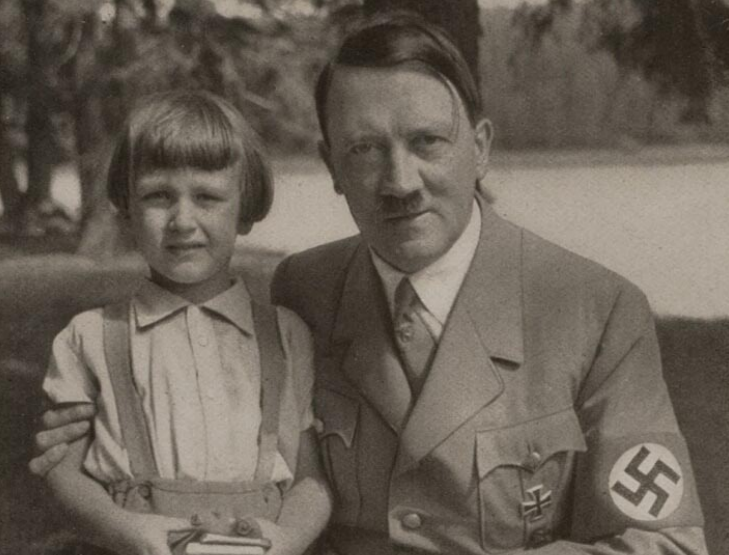 Adolf Hitler and an unknown girl, 1937 (apparent date).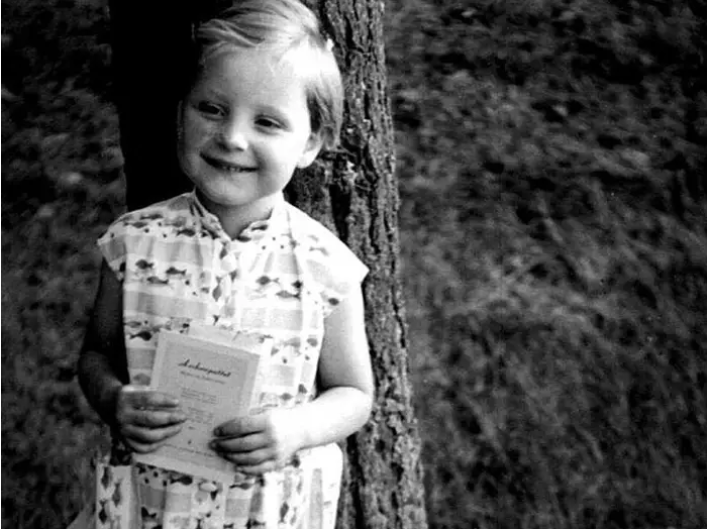 Angela Merkel, 3 years old, 1957
The photo depicting Hitler allegedly with young Angela Merkel has long been circulating on the Internet. According to TinEye, a reverse image search engine, the photo depicting Hitler and an unknown young girl coupled with Angela Merkel's photo was first spread in 2016. Fact-checking portals fullfact.org and Truth or Fiction also wrote about this issue. The photo collage was spread on social media with various message boxes with one of them claiming that Angela Merkel is allegedly Hitler's daughter.
Noteworthy that Facebook tagged the photo manipulation published by one of its users as false information.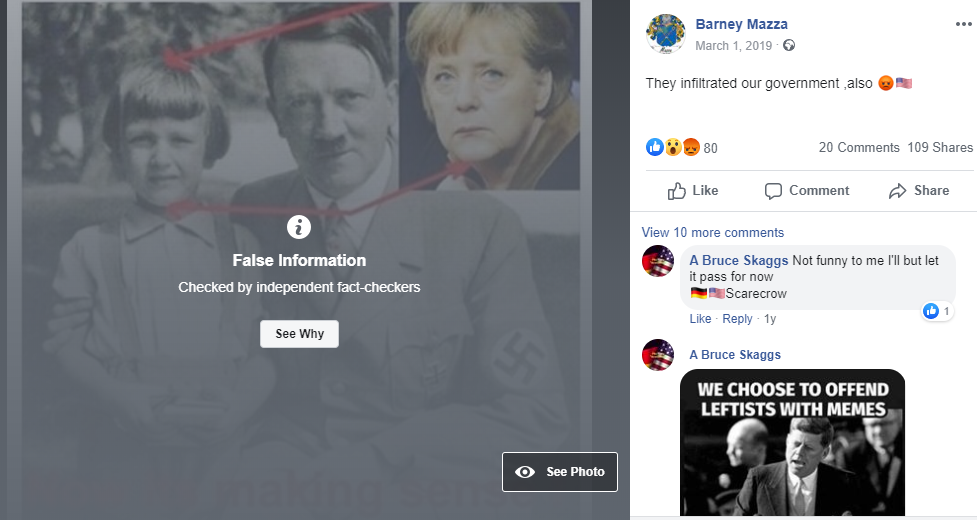 The photo showing Hitler and the unknown young girl allegedly representing Angela Merkel went viral so intensively in previous years that even Google image search offers Angela Merkel and Adolf Hitler as "possible related search."