After the imposition of a ban on flights from Russia to Georgia, fears of serious economic repercussions were widespread in the Caucasian country. The tourism industry, however, proved to be resilient to resulting forces, including disinformation. 
By Peter Sawicki
Keta Goletiani still remembers June 21. On that date, her home country was targeted by a measure with potentially fatal consequences for the vital tourism sector. After violent street protests against the appearance of a Russian MP in the Georgian parliament, Vladimir Putin, Russia's president, ordered a temporary ban on direct flights between the two countries. The Kremlin justified the measure "to ensure Russia's national security and protect Russian nationals from criminal and other unlawful activities".
That announcement was followed by what Keta Goletiani dubs a well-directed disinformation campaign. "The government of Russia said that it's not safe here, and that Russian people are treated badly in Georgia," Goletiani said while sipping her coffee in a modern factory-turned-café venue in Tbilisi. In fact, as international media such as the BBC have monitored, Russian state TV channel Rossiya 1 painted a bleak picture of the situation in Georgia regarding public security and even claimed Russian tourists had to face death threats as a result of the clashes.
In order to prove these assertions wrong – and against the backdrop of numerous Russian tourists likely to cancel their summer vacation in Georgia – Keta Goletiani met up with four friends immediately following the imposition of the flight ban. After their meeting a Facebook group called "#Spend your summer in Georgia" was shaped. As Mari Jobava, Goletiani's friend and prime initiator of the idea, explains, it was the beginning of a campaign in support of Georgia's tourism sector. "I identified that we as a part of society should do something about it," Jobava said. "I posted our group message on my own Facebook profile to promote the country and to invite my foreign friends to come to Georgia. I also asked them to spread the word that the country is safe to travel."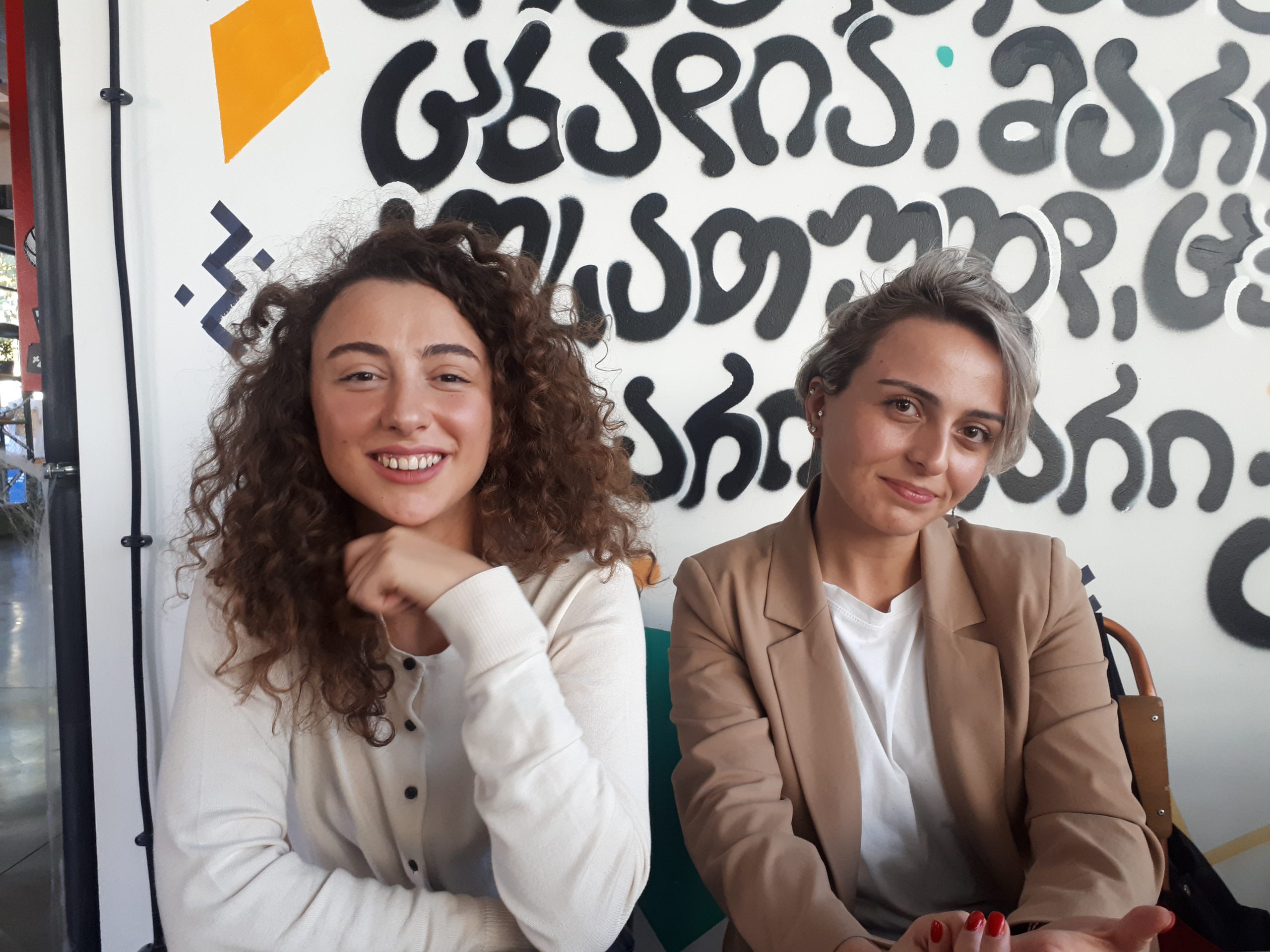 The impact of the campaign surpassed all expectations. After just a day the group had attracted 20,000 members, soon that number grew to 100,000. Today the group has nearly 290,000 members. It is a platform where travellers from all over the world share pictures and experiences about their vacation in Georgia, as well as exchange recommendations. The campaign has attracted huge attention among Georgian media, in October Mary Jobava presented it at the Frankfurt Book Fair as part of the official Georgian promotion booth. After summer the campaign was renamed "#Spend 4 seasons in Georgia", in an attempt to set up a permanent process of attracting new visitors to the country. Keta Goletiani believes the campaign has been a success. "One of the key reasons is the character of the content," she explained. "It is user-generated and it provides real emotions and real experiences." But she also emphasizes another factor: "It was important for us also to have Russians in our group who would share their own experiences about Georgia and who would tell that they had never experienced any bad incidents. So that contributes to fighting this disinformation about Georgia being not safe for Russians."
It is difficult, Goletiani added, to measure the exact effect of the campaign on real numbers of visitors, but it is likely to have played a role. Official statistics have unveiled a general rise in the number of travellers spending time in Georgia during the summer season, despite a significant decrease of Russian visitors. According to the National Statistics Office in Georgia, nearly 3.4 million international travellers arrived in the Caucasian country in the third quarter of 2019 – which is a 4.6 per cent increase compared to the previous year. At the same time, the amount of Russian travellers coming to Georgia during the high season shrank by almost 24 per cent (378,000 in 2019 compared to 495,000 a year ago).
The lower number of Russians visiting Georgia this year was a hazard to Naira Grigoryan and her employer. She is a sales manager at a high class hotel in Batumi in western Georgia. The hotel was opened only in 2016, but it has benefited from the Georgian Black Sea region's overall popularity among Russian travellers, a tradition going back to the Soviet era. Following the flight ban "we were checking various media sources," as Grigoryan told, only to take notice of reports "that it was not safe to travel to Georgia." The hotel communicated with its customers, assuring them their booking posed no danger to their security. However, the ban itself created a practical obstacle for those who wanted to spend their vacation at the venue. "A certain amount of our Russians guests flew to Georgia through Minsk or Erevan, others came by car," Grigoryan explained.
But that didn't make up for the losses. Grigoryan's hotel had to deal with roughly 1,000 cancellations by Russians guests in August alone. The hotel reacted with a short-notice promotion campaign which attracted an increased quantity of customers from Poland, Ukraine or Uzbekistan, despite a widespread scepticism towards security in late June. "We have seen cancellations not only from Russia, but also from other countries. Initially a lot of people believed that it's unsafe to travel to Georgia this time," Grigoryan said, referring to news about street protests in Tbilisi in June and the Kremlin's response.
Preceding the flight ban incident, as Grigoryan added, the hotel had to deal with negative comments, based on insufficient information, primarily by Georgians. In mid-June a TV channel reported about photos showing a Russian flag raised on the hotel's premises. It was followed by a shit-storm on social media, with many users accusing the hotel of justifying Russia's policies in Abkhazia and South Ossetia. The hotel released a statement, explaining the situation. "At that time we were hosting a business forum, including many Russian guests. They asked us to raise the flag for a brief photo shooting. So we did them this favour, it was a matter of half an hour," Grigoryan explained, describing it as a sign of hospitality, not a political statement.
Even though this case may likewise prove the potential of disinformation around Russia within Georgia – emanating from ongoing tensions between the two countries – Keta Goletiani does not believe that politics is going to widely destroy personal relations between Russians and Georgians: "Obviously there are always disagreements about political issues. But many Georgians still have a lot of Russian friends, and even relatives. So it's hard for them to just cut those ties."
---
Peter Sawicki
Freelance journalist at the public broadcasting radio station of Germany Deutschlandfunk (DLF) Especially for Myth Detector
The article is published within the framework of the project #FIGHTFAKE, which is implemented by MDF in cooperation with its partner organisation Deutsche Gesellschaft e.V.