On 30 May Asaval-Dasavali published an article in which the journalist claimed that the NATO officially introduced new uniforms for lesbian, gay, bisexual and transgender military personnel and that "in the corridors of the Headquarters in Brussels there are "men" walking in women dresses and "women" wearing suits".
Real fact: NATO does not have single universal military uniform
NATO is a military and political alliance of 28 independent and sovereign states. Servicemen of all NATO member states have always worn only military uniforms of their own countries and individual badges.
Photo manipulation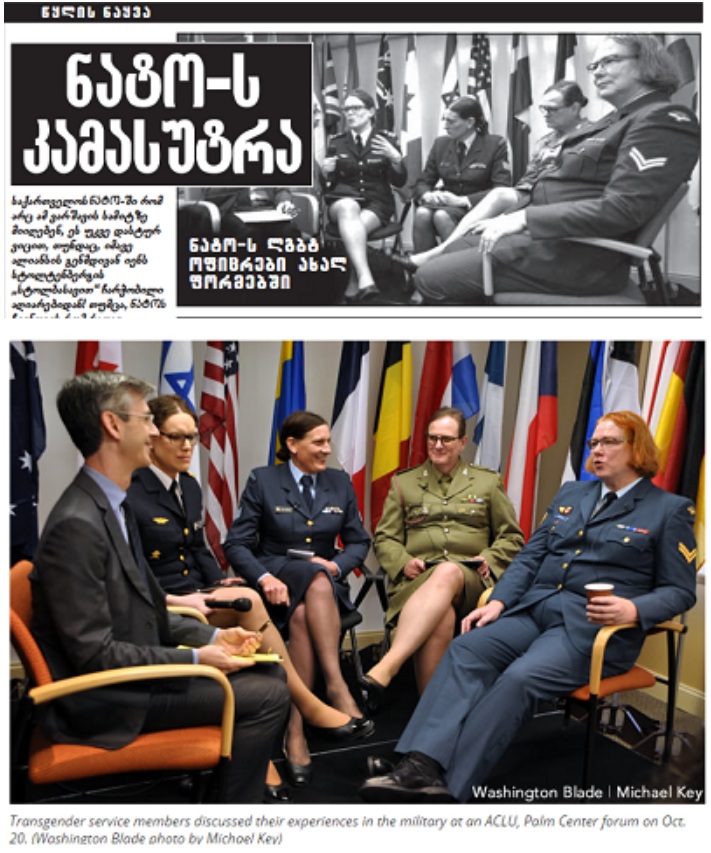 Besides baseless and false statements, the Asaval-Dasavali article also included a photo, claimed to be depicting NATO military personnel.
In fact, the photo had been taken on 20 October 2014 and shows the forum organized by a non-governmental organization The American Civil Liberties Union, where transgender military personnel from Sweden, New Zealand, Australia and Canada talk during a discussion organized in Washington.