On June 27, Facebook page Politicano published a photo collage with a caption "Capitalism is always where there is a profit." The photo collage shows two Coca-Cola ads side by side dating back to 1936 and 2019, as claimed by Politicano. The 1936 ad has a German caption "One people, one empire, one drink – Coke is it," also featuring a Nazi swastika symbol. The 2019 ad supports LGBT community with a slogan "Love is Love."
Politicano's post represents a photo manipulation. In 2019, Coca-Cola supported LGBT+ rights in Hungary, running an ad that includes images of same-sex couples. As for the ad released in 1936, in fact, it was created for the 2004 London exhibition and does not belong to Coca-Cola.
When and why was the ad supporting Nazi Germany and ascribed to Coca-Cola created?
The ad dedicated to the 1936 Berlin Olympics with Coca-Coca logo actually was not created by Coca-Cola and dates back to 2004. On May 24, 2004, the comedian Mark Thomas and the artist Tracey Sanders-Wood curated the art show Coca-Cola's Nazi Adverts in central London. They supposed that Coca-Cola's commercial activities in Nazi Germany were equal to supporting the regime. A website was set up to submit the works for the exhibition featuring Coca-Cola symbols – the company's slogan and the Coke bottle – combined with Nazi slogans, propaganda and pictures of Adolf Hitler. The organizers believed that focusing on Coca-Cola's past would give the show wider appeal and embarrass the soft drinks giant.
"The company advertised in the Nazi press, thus financially supporting it… As many of the images of Coke's collaboration have disappeared or are difficult to find, the artist Tracey Sanders-Wood and I decided we would try and recreate them", Mark Thomas said.
Coca-Cola admitted it operated in Germany while Hitler was in power, but rejected any suggestion that it sympathized with the Nazi regime.
fakehistoryhunter and e-farsas.com verified the photo fabrication in July 2017 and January 2020, respectively.
How to identify a fake ad?
The ad's first word 'ein' starts with a small letter that is a mistake as should it be a real ad, it would have started with a capital letter.
ein Getränk means a drink in German; however, a letter "a" lacks umlaut in the ad; thus, Getrank is written instead of Getränk. Such mistakes are less likely in real ads.
Coca-Coca logo is accompanied by a registered trademark; however, it should be noted that Coca-Cola did not use the registered trademark logo behind its name in 1936 and it was added only in the 1950s.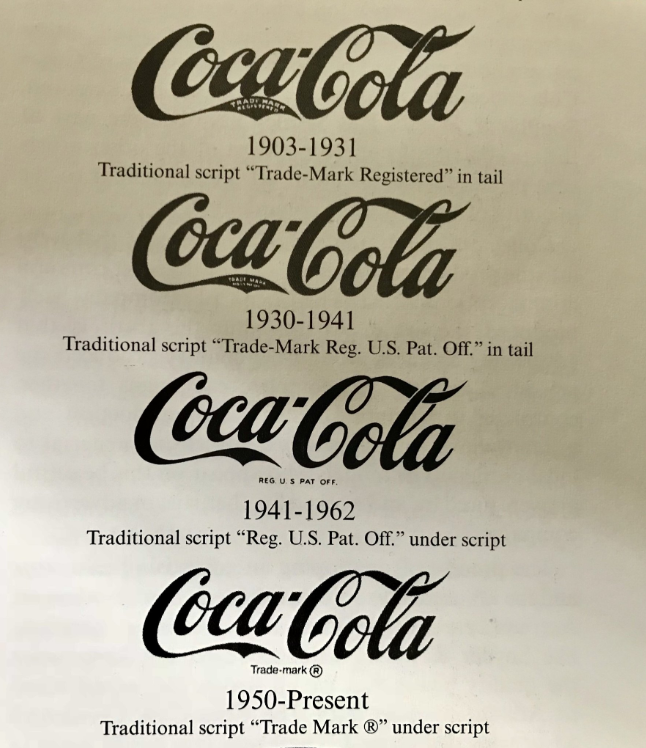 Source: thelogocreative.co.uk
The slogan Coke ist es is clearly a translation of the slogan "Coke is it", which was not used in 1936 and was created only in 1982. In the 1930s, the Coca-Cola slogan was "Ice-cold sunshine, in German version – Immer Eiskalt or Stets Eiskalt. See the ads dated 1936-1938 with respective slogans below:

Source: piombo.org
Ads created by Coca-Cola for the Berlin Summer Olympics in 1936