Update: The page "Giorgi Aghapishvili Blog" was taken down by Facebook in December 2019. Hundreds of other pages and groups involved in inauthentic coordinated behaviour were also deleted. According to Facebook, this network was linked to the Georgian Dream ruling party.
Updated version: A Facebook page called "გიორგი აღაპიშვილის ბლოგი" (Giorgi Aghapishvili's Blog) that has been operating since July 22, 2019, is a pro-governmental page that publishes discrediting posts against those activists who criticize the government and against the political opposition. Georgian online media platforms often cite the Blog and disseminate the desired messages to other pages and platforms.
The person shown on the profile picture of Giorgi Aghapishvili's Blog does not exist. Analysis of photo details and characteristics of generated photos indicate that the photo has been created virtually and does not show a real person.
1. Perturbation or so-called "holes" – photos generated through artificial intelligence often have so-called holes, also known as perturbation. On the photo of Giorgi Aghapishvili's Blog, such pixel is on the left side of the photo, just above the ear.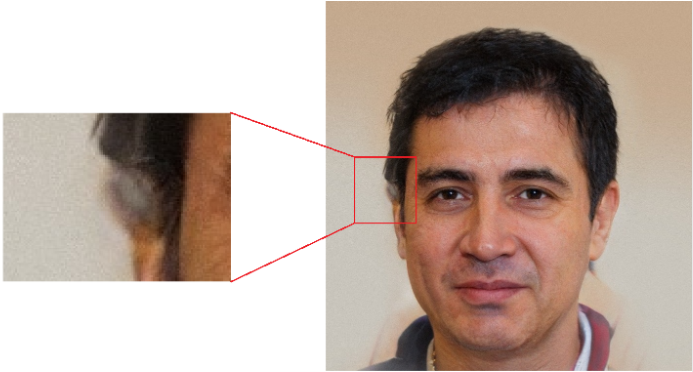 2. Hair – on AI-generated photos, hair is often mixed with other objects, such as hair or background. On the profile photo of Giorgi Aghapishvili's Blog, hair is messy and mixed with forehead skin. Moreover, dark hair is mixed with skin on the upper lip.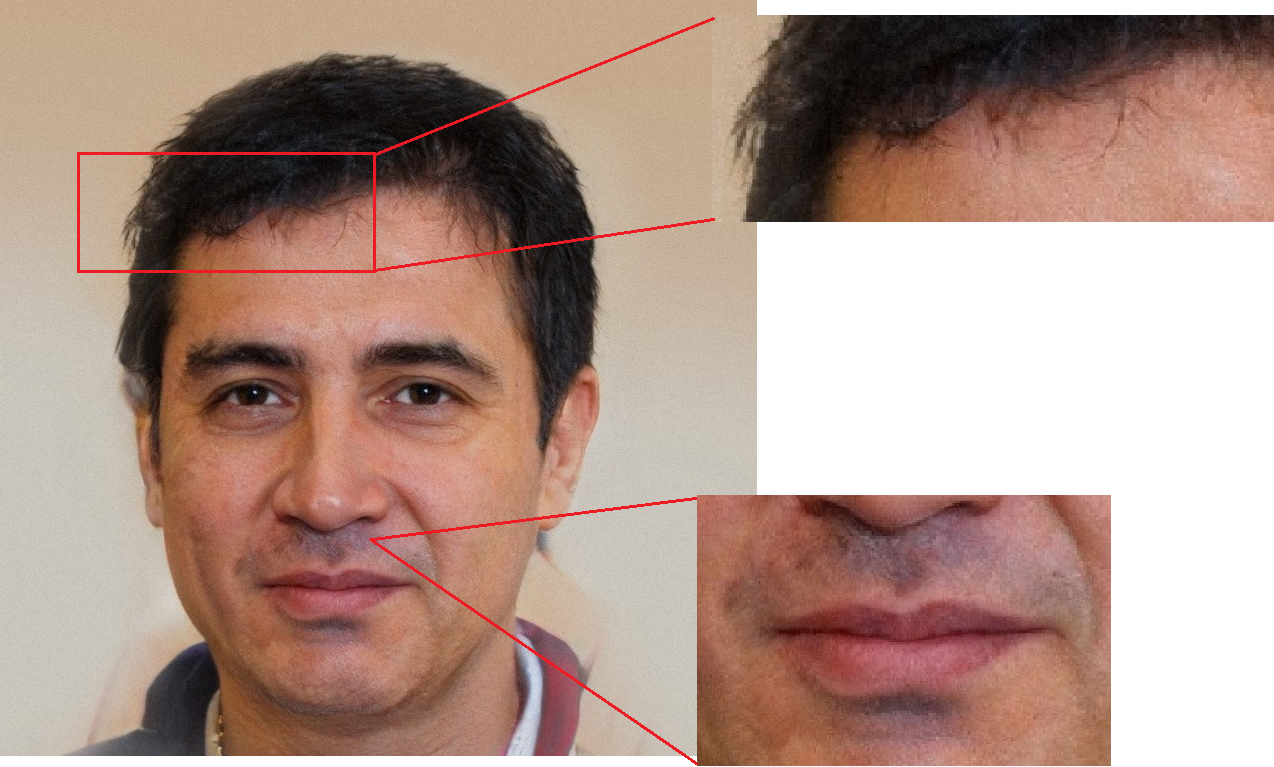 3. Artificial skin – skin is not natural on the AI-generated photos. Defects, unnatural sharpness, and brightness are easy to notice.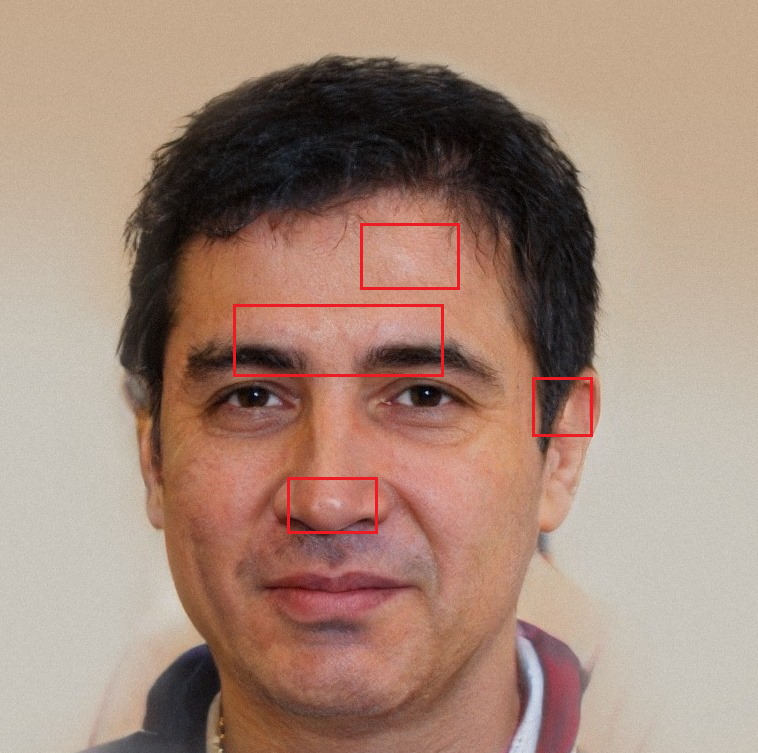 4. Asymmetry – asymmetry is one of the characteristics of the AI-generated photos. Lips on the Blog's photo are asymmetric.
Reviewing other AI-generated photos and observing identical details will provide further evidence.
About Giorgi Aghapishvili's Blog
The Facebook page Giorgi Aghapishvili's Blog was created on July 22, 2019, a month after the so-called Gavrilov's Night. It has three administrators. As of November 21, the page has 1,895 likes and 2,027 followers. The page published its first post a day after creation and is aimed at discrediting Levan Berdzenishvili. Mamuka Khazaradze and Anaklia Deep Sea Port Project were other targets of the discreditation campaign.
On November 17, against the background of anti-governmental protests, the page published an album titled "შენი მომავალი მთავრობა" (Your future government) that re-iterated the narrative of other pro-governmental trolls aimed at protesters that implied that the United National Movement would once again become the ruling party. Media outlets that are critical towards the government were also part of the album.
Apart from the discreditation, Giorgi Aghapishvili's Blog posts endorsements of the government, namely Giorgi Gakharia and Bidzina Ivanishvili.
Who shares and legitimizes Giorgi Aghapishvili's Blog?
Giorgi Aghapishvili's Blog has often been a source of Georgian online media platforms. Its posts were published by PIA, ქართული აზრი (Qartuli Azri/Georgian Idea), კვირა (Kvira/Week), guardian.ge, intermedia, tvalsazrisi.ge.
Update: On November 22 after Myth Detector publication, Facebook page called "გიორგი აღაპიშვილის ბლოგი" (Giorgi Aghapishvili's Blog) changed its name to "ხელვონური ინტელექტის ბლოგი" (Artificial intelligence blog).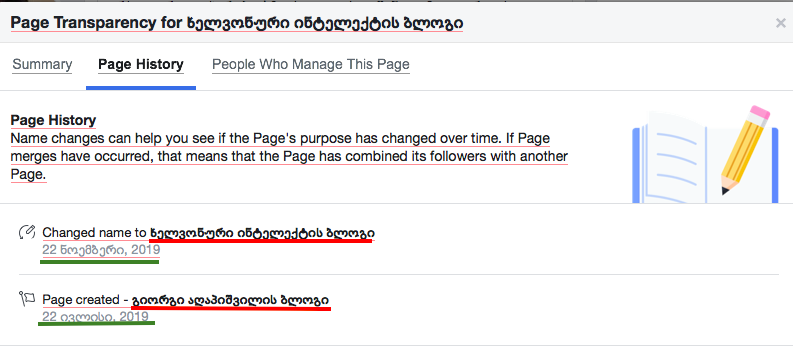 ---
Prepared by Sopo Gelava