On October 6, 2019, a member of the Alliance of Patriots, Vaja Otarashvili stated live on Night Studio at TV Obiektivi that there are Turkish commercial centers in seven Mosques in Batumi, including salons, trade and food facilities, where, according to Otarashvili, people live a shadowy night life.
The statement disseminated by a member of the Alliance of Patriots about the existence of seven mosques in Batumi is a lie. In fact, there are only three mosques in Batumi, while only one of them receives profit from sub-renting a commercial space next to the mosque building. The commercial activity there does not have anything to do with "nightlife". Alliance of Patriots aims to incite Turkophobic and Islamophobic attitudes in the population, as it associates the issue of building a mosque in Batumi and the fundamental right of the Georgian Muslims – freedom of religion – to the interests of a neighboring country – Turkey.
Lie 1: There are no seven mosques in Batumi
In fact, there are only three mosques in Batumi, not seven. These include Batumi Central Mosque (Orta Jame), Gonio and Adlia Mosques. Gonio and Adlia joined Batumi in 2011, when the boundaries of the city were broadened. Therefore, from the administrative perspective, mosques located in these two towns belong to Batumi territory.
Manipulation on commercial spaces
No mosque in Georgia has commercial spaces, except the area next to Batumi Central Mosque. As Tariel Nakaidze, the Head of Georgian Muslims Union, stated in an interview with Myth Detector, Orta Jame has administrative expenses, so the income received from sub-letting the space is used to cover them and to make the mosque fully functional. The sub-rented space has a currency exchange booth, a translation bureau, religious items store (praying accessories), and two food facilities (teahouse and confectionery).
{"preview_thumbnail":"/sites/default/files/styles/video_embed_wysiwyg_preview/public/video_thumbnails/hyrpHEF70gc.jpg?itok=kGlenqU7″,"video_url":"https://www.youtube.com/watch?v=hyrpHEF70gc&feature=youtu.be","settings":{"responsive":1,"width":"854″,"height":"480″,"autoplay":0},"settings_summary":["Embedded Video (Responsive)."]}
We offer you photo and video materials of Batumi Central Mosque and its neighborhood that depicts the situation on site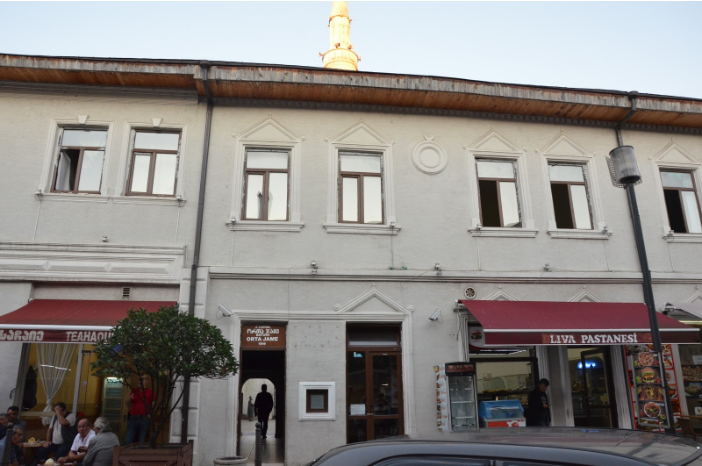 Photo/video below showing Adlia Mosque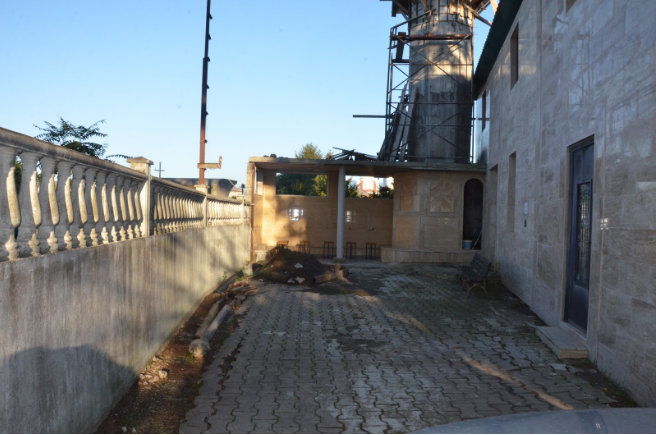 ---
Prepared by Lia Dekanadze
Myth Detector Lab